Bangladesh: A "Flash" of Civilization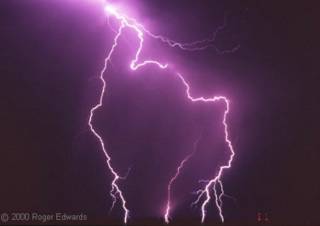 Just a little while back a small, but significant, Huntingtonian clash was enacted in Bangladesh.

The catalyst was a statement made by a German professor (who subsequently issued a clarification that he was quoted out of context, and that he never said that Islam legitimizes terrorist acts or made any derogatory comment about the prophet of Islam). Predictably, several religion-based political parties took vehement exception to the professor's recounted depiction of Islam as a 'militant religion' and Hazrat Mohammad (SM) as a 'warmonger'.
A more serious problem behind a microcosm of civilisational clash




Shahid Alam



Samuel P. Huntington thus explains the rationale for his landmark clash of civilization hypothesis: 'civilizations are the broadest cultural entities; hence conflicts between groups from different civilizations become central to global politics.' And for the inevitability of the conflict: 'The civilizational 'us' and the extracivilizational 'them' is a constant in human history.' This part is intriguing because, five years after Huntington's The Clash of Civilizations and the Remaking of World Order was first published, George W. Bush first invoked the 'us' versus 'them' theme in a thinly-disguised attempt at arm-twisting other countries to back him in his so-called war on terror. This is not to conclude that there is necessarily a direct connection between the academic?s line of thinking and the president's policy articulation, but I have always found it perplexing to decide whether Huntington was only being prescient, or was actually prescriptive.

Huntington's and Bush's choice of words might have been a mere coincidence, but there is no doubt in the clash theorist's mind that the most dangerous clashes of the future are likely to arise from the interaction of Western arrogance, Islamic intolerance, and Sinic assertiveness. At this time that clash is being manifested between the West (spearheaded by a fundamentalist Christian-dominated US government) and Islam (in the form of its fundamentalist-extremist elements). It may be overt only in patches, may exist more as a strong undercurrent of feeling, or may be in its incipient stages, but it exists. It exists because American arrogance, its ever-present messianic zeal, and its inflexible, but illogical, support for Israeli policies, while ignoring or downgrading the persecution of the Palestinians and their legitimate right to a sovereign independent state of their own have unleashed a backlash of Muslim anger that has found violent _expression in Islamic fundamentalist-extremist actions.

And the recent formation of the World Islamic Economic Forum in Malaysia as a first step towards developing an Islamic Common Market is an embodiment of a civilizational measure born out of perceived Muslim needs.

Just a little while back a small, but significant, Huntingtonian clash was enacted in Bangladesh.

The catalyst was a statement made by a German professor (who subsequently issued a clarification that he was quoted out of context, and that he never said that Islam legitimizes terrorist acts or made any derogatory comment about the prophet of Islam). Predictably, several religion-based political parties took vehement exception to the professor's recounted depiction of Islam as a 'militant religion' and Hazrat Mohammad (SM) as a 'warmonger'. Such a reaction could have been expected, and the professor could have been more careful with his choice of words and should have done his homework on the emotion-charged nature of the general population of Bangladesh, overwhelmingly Muslim, who, while quite secular in outlook, nonetheless, takes a decidedly dim view of anything derogatory spoken about its religion and its prophet. Especially when they are uttered, or even construed to have been spoken, by a Westerner, in these trying times, and in Bangladesh. While some may fail to see the logic of curbing of freedom of - expression in a practicing democracy, it must be remembered that Western logic is not necessarily a guiding light for traditional societies, and that the democracy practiced in this country quite often has only superficial resemblance to the Westminster variety.

The reaction of the Islamic parties, including both in the coalition government, goes beyond the specific stricture of the German academic. The head of the Islami Oikko Jote (IOJ), a sitting MP, labeled all Bangladeshis who did not protest the derogatory comments as being 'traitors' or 'apostates' (depending on the interpretation of the term used, 'beiman'). That is a dangerous accusation to make about the overwhelming majority of the citizenry who may, or may not have, protested, if only in private. The point is that the professed agenda of the IOJ to turn Bangladesh into a fundamentalist Islamic state is clearly implied in that sweeping statement, and that very authoritarian pronouncement made, and the context in which it was made, provide potent ammunition to those who would wish to depict Islam as an intolerant religion. That would cause a great disservice to the vast multitude of tolerant Muslims who would then be generically labeled with opprobrious adjectives by those with a distaste for Islam. The words and actions of a very few fundamentalists could potentially do far greater damage to the Muslims than Islam's civilizational enemies.

The Jamaat-e-Islami chief, and also a cabinet member, while reacting sharply to the professor's commentary, typically expanded the parameters of his condemnation by, first, apprehending that the comments had dealt a blow to the faith and belief of Muslims across the globe (as if the comments had dissipated across Bangladesh's borders, or that the Muslims are so devoid of intelligence and belief in their faith as to be disheartened by a negative comment or two), and then, expressing his ulterior motive, by suggesting that people would have to be brought to the path of Islam to get rid of the chaos and conflicts now reigning over the world. Does he mean mass conversion of the adherents of other religions, or turning all Muslims into fundamentalists? Either way the statement shows an intolerant bent of mind, and that is outrageous.

Interestingly, only a short time back, Jamaat had temporarily arrogated for itself a site that the IOJ had previously selected to give vent to a series of parochial views on other sects. The curious aspect of the affair was that Jamaat rationalized its preemptive occupation to protest against IOJ's attitude of intolerance as contravening the ideals of Islam! And then promptly manifests its own version of intolerance in the affair relating to the German's statement! Talk about hypocrisy, even if the qualifying circumstance of politics is taken into account.

And the Jamaat leader' s dogmatic statement that religious militancy does not exist in the Muslim world and is only an invention of the Western media, or that peace prevails in an Islamic theocracy, not only are a travesty of the truth (the Taliban regime, for example, not only degraded humanity and human civilization in Afghanistan, but created unrest in the region), but amply illustrate the Jamaat?s agenda of turning the country into a theocracy, totally out of sync with the modern world.

The religious parties are riding on the BNP's back to steadily attain their objectives. And the largest coalition partner is either unwilling, or is helpless, to shake them off.

Any civilizational clash will end in a victory for the moderates, and that includes secular, moderate Muslims. To let the fundamentalist-extremist forces gain an upper hand within the coalition would ultimately be self-defeating for BNP. The end of the current phase of civilizational conflict, not that far off, will end in the defeat of religious fanatics. The Bangladesh chapter of the fundamentalists should not be able to drag down the country to any new level of backwardness.

The Bangladeshis do not need the fundamentalist albatross hanging from their collective neck. That is the onerous responsibility that BNP has to bear.

The New Nation 26/10/2004